America's top virologist, Anthony Fauci, argued in 2012 that the risks of a lab accident sparking a pandemic are outweighed by the potential benefits of manipulating viruses via gain-of-function research, according to previously unsurfaced remarks reported by Sharri Markson via The Australian.
"In an unlikely but conceivable turn of events, what if that scientist becomes infected with the virus, which leads to an outbreak and ultimately triggers a pandemic?" Fauci wrote in the American Society for Microbiology in 2012, adding "Many ask reasonable questions: given the possibility of such a scenario – however remote – should the initial experiments have been performed and/or published in the first place, and what were the processes involved in this decision?"
"Scientists working in this field might say – as indeed I have said – that the benefits of such experiments and the resulting knowledge outweigh the risks," Fauci continued. "It is more likely that a pandemic would occur in nature, and the need to stay ahead of such a threat is a primary reason for performing an experiment that might appear to be risky."
And what's this?
Earlier this month, Senator Rand Paul (R-KY) went to town on Dr. Anthony Fauci Tuesday during a hearing in front of the Health, Education, Labor and Pensions committee. Paul alleged that the National Institutes of Health (NIH) had used a middle-man to funnel money to the Wuhan Institute of Virology via EcoHealth Alliance – which worked with the lab on bat coronavirus projects.
Paul specifically referenced "gain-of-function" research which in this case has been focused on how to make animal viruses more transmissible to humans – specifically bat coronaviruses.
Paul pushed back – continuing:
"I do not have any accounting of what the Chinese may have done," Fauci shot back, adding that he's in favor of further investigation, but that the NIH had nothing to do with the origins of COVID-19.
As we noted in March, the US National Institutes of Health (NIH) – headed by Fauci, "had funded a number of projects that involved WIV scientists, including much of the Wuhan lab's work with bat coronaviruses."
In 2017, Fauci's agency resumed funding a controversial grant without the approval of a government oversight body, according to the Daily Caller. For context, in 2014, the Obama administration temporarily suspended federal funding for gain-of-function research on bat coronaviruses. Four months prior to that decision, the NIH effectively shifted this research to the Wuhan Institute of Virology (WIV) via a grant to nonprofit group EcoHealth Alliance, headed by Peter Daszak.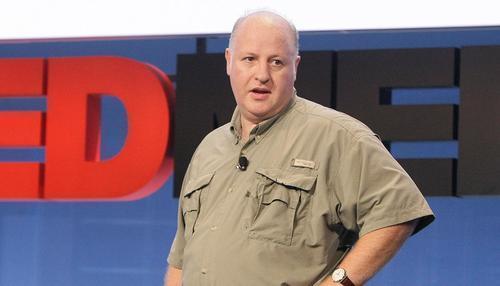 The NIH's first $666,442 installment of EcoHealth's $3.7 million grant was paid in June 2014, with similar annual payments through May 2019 under the "Understanding The Risk Of Bat Coronavirus Emergence" project.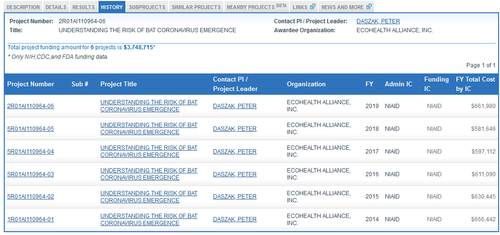 Notably, the WIV "had openly participated in gain-of-function research in partnership with U.S. universities and institutions" for years under the leadership of Dr. Shi 'Batwoman' Zhengli, according to the Washington Post's Josh Rogin.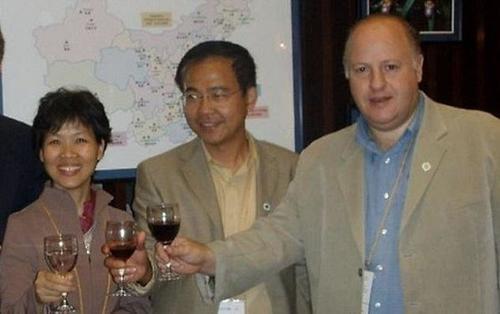 Meanwhile, Fauci 'rammed through' gain-of-function research in December of 2017 without approval.
Via The Australian:
Worth the risk, Fauci says?